August 21, 2012 in Blog, Craft, Technology
"Useful…right away."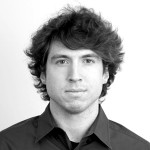 Eric Mill, many goals came together in Scout. It's a simple concept – a tool you might have expected to exist already. It helps public information flow freely – a key goal of Sunlight. And there is much more it can do. Mill says he's proud of Scout because it's "useful in an obvious way, right away." Is it to you?

Last week we kicked off a new online conversation series by talking with Sunlight Foundation developer Eric Mill about Scout, a tool that alerts you to developments in legislation. This series is designed to help you learn more about resources you might not have had a chance to try yet, or share your insight into those that you know. To participate in or listen in on future conversations in this series, check back or follow @journaccel on Twitter to see what's coming up.
Every couple of weeks we'll choose from our growing collection of practical tools, reports, databases, blogs, platforms, new business models and more. JA "resource Q&As" go deeper into the tools and information featured on this site, bringing together both creators and those using the resource to help new iterations continue to align more closely with community interests and needs.
Scout tracks state and federal legislation, federal regulations and speeches in Congress on subjects you choose to follow. We picked Scout for our first resource Q&A because it's easy to use and offers tangible results, such as cutting research time and delivering information you want quickly and directly. Based on comments in past JA discussions, including our forum on covering Election 2012, journalists value tools that are straightforward and practical. Read the rest of this entry →