February 22, 2013 in Blog, Experiments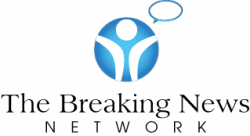 Started in 2009, the Breaking News Network curates the media and blog feeds in 350-plus cities worldwide to create a real-time ticker tape of social-media-sourced news in each city. The noncommercial network is unique in supporting each city's civic groups, arts organizations and causes by providing them with a free media voice to connect with their community.

The JA had the opportunity to participate in the recent Street Fight Summit in New York City. While there, Breaking News Network (BNN) founder Patrick Kitano introduced himself.
When BNN was launched three years ago to give voice to community causes, Kitano brought a unique knowledge from early experiments using Twitter (2006 – 2009) and social media to develop hyperlocal community information networks for the real estate market. Focusing on social at the outset, Kitano was "cobbling together" segmented lists on Twitter before Twitter had even created "lists." (For context, Twitter launched in July of 2006.) This early social community development revealed new ways that Kitano found effectively enabled an active, community-sourced and locally driven information network.
Kitano sees BNN providing a shared social channel – one community, one voice, one cause at a time – with promise of doing good for others by supporting civic groups, local causes and arts organizations. Read the rest of this entry →