November 9, 2012 in Blog, Education, Revenue
A huge experiment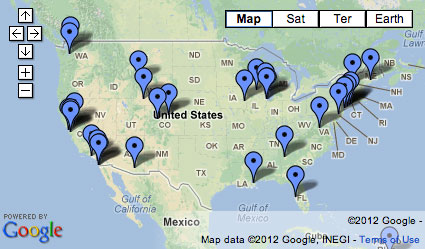 CJET brought more than thirty community and investigative publishers together for intensive, hands-on business training. Check out presentations and resources that emerged, download useful know-how.

It felt odd to consider "exit strategy" at the recent Community Journalism Executive Training program, which brought nearly three dozen news organizations to Los Angeles for two days of intense, hands-on work developing specific business strategies and action plans.
After all, the vast majority of organizations attending only opened their doors a few years ago.
But the training, funded by the Knight Foundation, The Patterson Foundation and the McCormick Foundation, hosted by the Knight Digital Media Center and organized by the Investigative News Network, aimed to equip people running startup community and investigative media outlets with the skills and attitude to pull their business-owner hats firmly down on their heads – and wear them all the time.
And that means thinking about exit strategy. Read the rest of this entry →