Special Thanks
Thanks to The Patterson Foundation New Media Initiative!
The JA project has advanced light years with frugal but focused support from The Patterson Foundation and TPF's new media initiative manager Janet Coats. Coats brings a tenured understanding of the field of journalism and new media to the JA. TPF has made a strategic and practical contribution, accelerating the work of the JA team, allowing us to apply years of program and product development experience combined with grass roots and civic engagement expertise. The blending of news industry and new media knowledge has created a glide path for the JA project to ramp up and bring this experiment to market in record time.
JA founder Lisa Skube says she is especially:
grateful to TPF for their investment in the technology and organizing framework of the JA. Thinking outside of the box has been encouraged. TPF holds our greatest respect and gratitude for their open and enlightened approach to partnership. The JA serves as a resource for its community — not a particular institution, academy, or funder.
TPF has invested in the build of JA's "test" infrastructure to support the proof of concept phase. We continue to report out to the JA community as we closely monitor effectiveness. TPF's collaborative approach on this project encourages new possibilities of partnering around the shared stake of sustainable journalism.
Thanks to Reynolds Journalism Institute Fellows Program!
JA founder Lisa Skube served as a Reynolds Journalism Institute Fellow over the 2010-2011 academic year. This was the first year RJI considered practitioners with "big ideas," and it was an amazing opportunity to listen to and learn from publishers in different parts of the country. The fellowship year enriched the JA project with resources to:
Vet forum requirements that connect local news and information producers.
Generate original content covering areas news producers have identified as commonly shared (e.g. Patch, metrics, new media J-curriculum, net neutrality, revenue, etc.).
Visit local news practitioners for one-on-one conversations, interviews and informal gatherings to learn how they see their local news and information landscape and tap into their great thinking around issues and opportunities.
Gain guidance from the Osder group, to help up the JA's game and refine the service model and feature set.
During the RJI Fellowship, the development of the JA was informed and inspired by people and thinking:
JA is grateful for the participation of JTMPNW's collaboration partners and initiative teams for helping test and inspire early project iterations.
Peggy Holman, Mike Fancher, Rick Vanderknyff, Anne Stadler, Chris Tugwell, Karen Johnson, Jeff Vander Clute, Jacob Caggiano, Sheetal Agarwal and many other community members kindly participated in JA launch team interviews, feedback, or survey initiatives.
Thanks to early JA participants for indulging this experiment and kicking the tires with us.
Thanks to the JA's former Editorial Director, Emily Harris!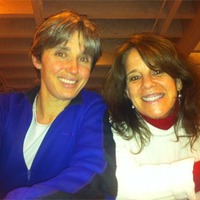 Guiding, covering and going deep with publishers, innovators and entrepreneurs exploring new forms of sustainability emerging in the field, Emily has delivered a body of work that lays a foundation for a new kind of living-knowledge base designed around conversation. A knowledge base that synthesizes more than 1,800 comments from practitioners in the field shared on JA, across more than a dozen major forums, scores of direct conversations and on-site facilitation to bring our community practical and proven techniques others have tried, to shorten their path to sustainability. The JA team holds the deepest regard and offers best wishes for Emily as she channels all she has learned from all of you into her work halfway around the world, striving to help make global news relevant to local communities. –Lisa Skube, JA founder and director
Thanks to the JA's beta launch dev team!

As the JA's first lead technologist, Jeff Lennan created the technical scaffolding that integrates many systems across the JA. Jeff brought a wealth of experience in development and day-to-day use of Web applications for communications, advocacy and activism. Jeff is a partner at Red Hot Penguin, an open source technology development outfit based in San Francisco, and at Winning Mark, a political campaign firm based in Portland, Oregon.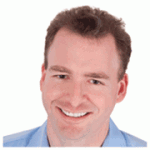 Red Hot Penguin founder Fred Moyer brought the genius that enabled the JA vision of technology in service of community. Fred founded Red Hot Penguin in 2003 to share his dream of commercially competitive open source software solutions to the world. He is an experienced software engineer and entrepreneur and an Apache Software Foundation member. He has developed innovative software products such as ePhone (a volunteer web-based call center), Sherpa (a Basecamp email gateway) and Silver Lining.
Thanks to JA's launch, beta and early support team!