Resource:
Specializing in data "ingestion, analysis and portability," Bluekai's free whitepaper on data management platforms helps target content to satisfy your audience and bottom line.
Data Management Platforms for Publishers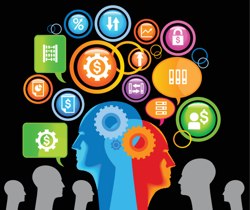 Publishers today live in a data-driven world. It is no longer enough to simply create content, build audiences, and sell ads. Ad exchanges, networks, demand-side platforms (DSPs) and supply-side platforms (SSPs) have turned ad-buying into a transparent marketplace where millions of dollars worth of inventory is bought in real-time every day. This fundamental shift in the way media is planned and purchased has led to audience aggregation across publisher inventory, primarily benefiting the buy-side.

Ad networks and DSPs have streamlined the media buying process and helped advertisers reach relevant audiences, but they also pose challenges to publishers accustomed to having more control over their own inventory and monetization. With all of the buy-side innovation and technology over the last few years, publishers of all stripes – from large media companies, to blogs, social networks, and e-commerce sites – are searching for ways to maximize revenue and take back some control, while continuing to offer cutting-edge technology and quality audiences at scale to their clients.

One of the most effective ways for publishers to take charge of their audience data is to use a Data Management Platform (DMP). A DMP allows publishers to separate audience data from media execution platforms, providing an independent method to evaluate the quality and price of individual audiences across various media partners, helping extract the most yield from their inventory…

This whitepaper provides a practical roadmap for publishers looking to leverage DMPs to monetize and increase yield from their site traffic, grow their audiences, and boost ad revenue." Source: Data Management Platforms for Publishers
The Journalism Accelerator is not responsible for the content we post here, as excerpts from the source, or links on those sites. The JA does not endorse these sites or their products outright but we sure are intrigued with what they're up to.
---