Blog:
JA Interview: Are you H&M or couture? Business insight offered from beyond the publishing world

As journalism and publishing continue to ride the wave of upheaval and innovation, what can we learn from people outside our own specialties, whether within the news industry or outside? We asked Robert Burns Nixon, Chief Financial Officer and a member of the board of the San Francisco Fashion and Merchants Alliance, Inc., to read the JA forum on local news publishing and reflect on similar challenges in the fashion world. Nixon dives straight into buzz, build and brand. The interview has been edited for clarity and length.
The San Francisco Fashion and Merchants Alliance (SFFAMA) is a nonprofit providing business and technology education through forums, mentorships and networking for designers, including many small startups. SFFAMA's trademark event is San Francisco Fashion Week, held each fall, but CFO and board member Robert Burns Nixon is busy year-round. He develops partnerships and promotions for SFFAMA, plus handles the budget, planning and business strategy, which is evolving right along with the organization.
Robert Burns Nixon: We're free right now, but we have a bunch of different groups (involved) and thousands of members. We're planning to do a freemium model where you offer incentives; for a yearly membership, an automatic discount for all of our events, or other discounts that apply to partners, or special access to certain things. We're still waiting for that critical number, whatever it is…say you have 5,000 people total and then you figure that maybe 5% of those may be willing to pay something.
Journalism Accelerator: What's the value proposition you offer people? When you're saying "become a member," what's in it for them?
RBN: We cap our membership first of all. We offer ongoing technology and fashion workshops. We have panel discussions and we do events where startups pitch, and then we have a whole range of different work functions.
JA: One thing that came up in the JA forum on local news was that community media startups trying to partner with bigger organizations, such as traditional newspapers, can find it difficult to come up with a way that would be mutually beneficial. What do you see in the fashion industry?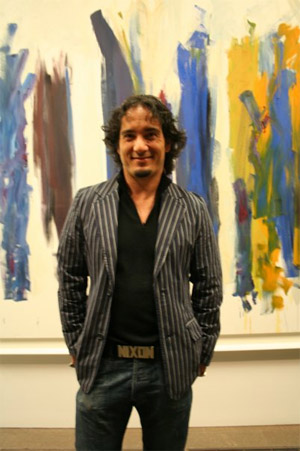 CFO of the San Francisco Fashion and Merchants Alliance Robert Nixon says publishers might find business inspiration from the way fashion industry does events. Image: SFFAMA INC.
RBN: Every place is different. We do local. Local emerging designers, for the most part localized sponsors. But there is a big push in San Francisco to use redevelopment funds from the city to restart our garment district. San Francisco used to have 20,000 manufacturing facilities within the city limits and now there are only 200. So opportunities are there. Also, Silicon Valley is here so we really emphasize technology and fashion as a combination.
JA: Technology is driving change in publishing. What kind of partnerships do you see in fashion and technology that are helpful for small designers to grow and thrive?
RBN: Crowdfunding and crowd-sourcing. Designers should get direct feedback from a wide range of people all at once. Then they can find out instantly if there is interest in the designs they have.
JA: Would you give me an example?
RBN: There are different applications where you can submit prototypes of your design and people vote on it or give a comment on it. So you have automatic feedback from the actual market. Then you come up with a campaign and then you sell it. It's feasibility testing, testing the waters to see whether is it a good idea.
JA: Can you imagine that working for news coverage in any way?
RBN: Well, everything's about curation now, you know with Pinterest, you're curating this and that. I don't know if they still do things where you select your vote on what stories show up next, you vote on what you want and they show that story.
JA: Another issue that came up in the local news forum was engaging the audience – getting them to come back. Because you want steady readers, readers that maybe can turn into donors, or maybe will buy content. Do designers face that same problem of managing an ongoing relationship with their audience or their customers? How do they do it?
RBN: You make sure that you constantly have something to offer that people like. I would say you should figure out some way to either have an event, your own event on an annual basis or partner with people that are doing it. Then you can become your own story. People love to see the coverage of events they went to.
The ticket sales would cover your operating expenses. You also want to have merchant tables and have sponsorships and rent tables for other people who will be there. You could tie it in with shopping events or some other kinds of events. We got the official San Francisco Fashion Week trademark, and that's another revenue source that we're looking at. We can partner with people that want to be on the official Fashion Week calendar, we can get, maybe a small fee to register or we can license it for the production of products. It's a whole other area of revenue.
Media could trademark something they do and build a whole series of events around that. That would give you a unique property that could be used in exponential activities.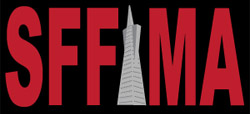 Sustaining Creative Entrepreneurs
The San Francisco Fashion and Merchants Alliance was founded in 2009 to connect local merchants and local designers in ways that would help fashion entrepreneurs become sustainable businesses. SFFAMA offers tech and business training, as well as a variety of forums, gatherings, and showcase events.
JA: And what about keeping customers? How do designers get customers to come back?
RBN: You want to create a certain image that resonates with people. Everybody has a certain look and feel to what they do, like it's the definition of luxury or it's high-end rock & roll. And you have to have the quality to the level you're selling. H&M is back in fashion, and they do really great cutting edge clothes but they're not going to be near the level of something that's couture, a handmade design and won't fall apart anytime soon.
JA: So news sites should decide if are they couture or fast fashion?
RBN: Branding yourself is always going to be beneficial. You create your own mystique, you have your own areas of expertise. That gives you credibility in whatever you're doing, whether it's art, whether you're going to create TV commercials, screen plays, write articles or have a serious journalistic venture. Even though you stay with just local news you can make sure that you're up to speed on the really hot topics and find a way to relate it back to where you live. How people can get involved in this kind of stuff. So you're like a business development role, almost in kick-starting things.
JA: Community engagement is a word that was mentioned a lot in the forum.
RBN: Community engagement, but more development. Because you bring people business or ideas. You become a knowledge center.
JA: Thank you very much.

Have you gotten useful insight for journalism or publishing from someone in another industry? What did you learn, from whom? Comment here to help build a living knowledge base.
And come back next week to meet AJ Leon, co-founder and Chief Maker of Trouble at Misfit, Inc., which develops marketing campaigns all over the world. Hear what he learned from reading the JA forums on sustainable news publishing. Sneak preview: "I could see a local site or a niche site creating places where people could come together. I would pay for that."
---