Blog:
Jacob Caggiano to report on the Seattle Interactive Conference for JA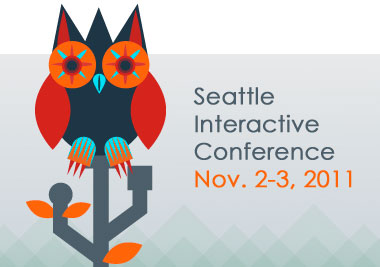 Seattle local and friend of JA Jacob Caggiano of Future Soup will be covering Seattle's Interactive Conference unfolding over the course of today and tomorrow. He'll be tweeting out to you all on the things he sees and learns. In particular, he'll share insight on how technology is being applied in new and innovative ways to inspire community and build new business.
The theme for this year's event is Transformations: Interactive technology has already transformed how we experience our everyday lives, both at work and play, yet there are profound new levels of transformation upon us — some good, some bad, and some yet to be determined.  This is not your run-of-the-mill conference with rote demos and blind optimism.  SIC provides a comprehensive and invigorating forum to anticipate and navigate the many opportunities and challenges yet to come." (Source: http://www.seattleinteractive.com/)
Transformation across the field of news and reporting couldn't be more relevant day in and day out for the JA community. This conference holds great promise for us to unearth new resources and methods others are using to optimize their content and deepen their connections with loyal customers. Jacob will be tweeting and crafting a couple of blog posts that you'll see here. The JA team is also eager to harvest new ideas and resources that we'll plug in to our site resource section for you all to leverage. The SIC panels offer a great mix of expertise. Jacob will be attending a specific line up of panels we've mapped out with the most application to journalism, distribution, search, social triggers, engagement, location based technology and more.
Update: Jacob's reports are in! Hear the SIC buzz about mobile and see a couple new tools Jacob spotted at the Seattle Interactive Conference. Also: Scaling mobile to hyperlocal and an eye on industry attitudes toward data portability.
---