Resource:
Journalism education that empowers students to gain a fuller understanding how to develop, deliver and thrive in the new media news ecology.
Common Language Project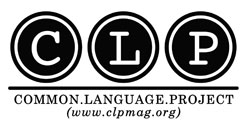 The Common Language Project is a nonprofit multimedia journalism organization housed in the University of Washington's Department of Communication. Three talented young Seattle journalists founded it in 2006: Sarah Stuteville, Alex Stonehill and Jessica Partnow.  CLP works in three key areas:

International Reporting – CLP reporters frequently undertake topical reporting projects around the globe. We also accept submissions fromemerging journalists and media makers working around the world. Our work tends to focus on the people affected by key social justice issues – the small human stories that illuminate broad social, political or economic issues. Our coverage is focused on human rights, gender equality, social and economic justice, immigration, education, labor, health and the environment.

Local Reporting – Inspired by the diversity and globalism of the Puget Sound region, the CLP regularly reports from our home city of Seattle on issues that connect our region to international community such as immigration, refugees and global health.

Journalism in Education – The CLP believes that a journalist's first duty is to educate. We believe media education is the key to fostering a diverse media landscape and encouraging informed and engaged global media consumers.

In January 2011, CLP launched the Seattle Digital Literacy Initiative in partnership with public high school teachers and the University of Washington. The purpose is to foster understanding about the functions and methods of journalism and to encourage students to be better engaged as citizens. A summer camp program to teach investigative journalism and media production is planned for summer 2011."  Source: Common Language Project
The Journalism Accelerator is not responsible for the content we post here, as excerpts from the source, or links on those sites. The JA does not endorse these sites or their products outright but we sure are intrigued with what they're up to.
---