Resource:
Eager to start your own news nonprofit? The Investigative News Network's online hub supports "local investigative and public service journalism."
The Nonprofit Journalism Hub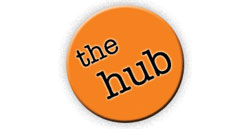 The Nonprofit Journalism Hub is intended to bring together a myriad of resources to help communities create their own successful nonprofit news organizations. We are most interested in helping local investigative and public service journalism thrive in the new media landscape.

The Hub's concept and design were created by voiceofsandiego.org in 2010. The Hub's original creation was made possible by a generous grant from the Ethics and Excellence in Journalism Foundation and a collaboration of multiple partners.

In June 2011, The Hub website was acquired by the Investigative News Network. Under this new acquisition, INN will be expanding the content of the Hub website with more resources, tools and information for both established and start-up nonprofit newsrooms alike.

Website manager and contributor Professor Amy Schmitz Weiss will continue her work with The Hub as the lead contributor and coordinator under INN's new management.

The Hub was not meant to be stagnant. It is intended to be a lively forum for discussion and information. We depend on the entire virtual community to add to its content. Please share your stories, your challenges, and what's working for you. We all learn from each other." Source: The Hub
The Journalism Accelerator is not responsible for the content we post here, as excerpts from the source, or links on those sites. The JA does not endorse these sites or their products outright but we sure are intrigued with what they're up to.
---