Resource:
Shorten your ramp as you start a new business beat with tips, background, and pitfalls for covering topics from agriculture to transportation. A model for sharing knowledge in your own newsroom.
Reynolds Center Beat Basics by veteran business journalists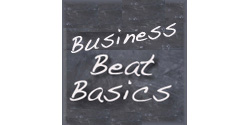 Good business journalists look for anecdotes, or personal stories that drive home a point. The numbers we use help punctuate the anecdote. When I worked at Forbes Magazine, we would spend days trying to find the number or simple, easy-to-explain metric that best described the point we were trying to make. Was the company a rising star or a dog with fleas?
Finding that key metric could make or break the story. A metric might be something as simple as how much American Airlines saved removing an olive from every salad served to passengers. Metrics are simply a measure or yardstick. They come from good, solid reporting.
To help ease your transition, here are a few other tips…:
Meet the movers and shakers. Spend some time learning who the industry leaders and laggards are. Is it a mature, slow-growing industry dominated by giants or a fast-growing sector with new faces?
Spend some time to learn the language. Every beat has a lingo. You need to be able to speak it. Airlines measure revenue per available seat mile. Banks have net interest income. Retailers report comparable-store sales.
Find a mentor. Countless industry insiders, chief executives and journalists helped me establish myself as a business reporter. They taught me the ropes and gave me tips on how to navigate the terrain.
Develop a list of go-to experts. These are technical sources such as accountants and tax attorneys who can help you make sense of complex topics.
Find the followers. Read what other reporters write. But it is more important you connect with people who provide goods and services to the industry you cover – the suppliers, consultants, analysts, lawyers and investment bankers.
Always triple-check your numbers. I once wrote about FedEx's new package-handling system but overlooked a glaring error. The article stated that packages whiz by at "540 feet per second." A clever reader caught the mistake and wrote: "By my math that equates to 368 mph. Please explain to me how FedEx keeps the packages from catching fire."
Remind yourself to be patient. Learning a beat takes time. Don't expect to become an expert overnight." Source: Covering business: An introduction
The Journalism Accelerator is not responsible for the content we post here, as excerpts from the source, or links on those sites. The JA does not endorse these sites or their products outright but we sure are intrigued with what they're up to.
---