Resource:
Networking nonprofit investigative news outlets to leverage resources and know-how.
Investigative News Network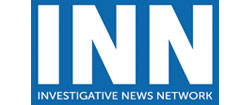 The Investigative News Network is a collaborative organization made up of [60] nonprofit investigative journalism outlets.

The network was founded by 25 nonprofit news organizations at a summer 2009 conference organized by The Center for Public Integrity and The Center for Investigative Reporting. Those two organizations, along with the Investigative Reporting Workshop and ProPublica, had previously initiated a six-month collaborative pilot project, though ProPublica is not a member of the group.

The group was formed as a way for nonprofit investigative outlets to collaborate on anything from reporting to administration to fundraising. In February 2010, it released its first collaborative report, on sexual assaults on college campuses." Source: Nieman Journalism Lab

"The Investigative News Network (INN) is dedicated to helping our member non-profit news organizations produce and distribute stories with the highest impact possible, and to become sustainable nonprofit organizations.
We are a consortium of high quality, award-winning watchdog journalistic organizations serving the public interest to benefit our free society.
We aim to provide premier support for our members, by incubating and fostering new non-profit newsrooms, providing opportunities for editorial collaboration and creating distribution channels to reach the widest audience possible.
To qualify for the extensive benefits and services of INN, our members are not-for-profit news organizations that are transparent in their funding and non-partisan in their approach to investigative and public service reporting." Source: Investigative News Network
The Journalism Accelerator is not responsible for the content we post here, as excerpts from the source, or links on those sites. The JA does not endorse these sites or their products outright but we sure are intrigued with what they're up to.
---