CJET: Building Sustainable Journalism
Relationships, revenue, planning, and legacy
The thirty+ independent publishers who won slots at CJET 2012 come from all over the U.S.A major challenge for many: thinking exit strategy in this time of creation. A major takeaway: peer networks willing to share specific, proven revenue strategies. Here CJET learnings are offered to further this powerful exchange of knowledge.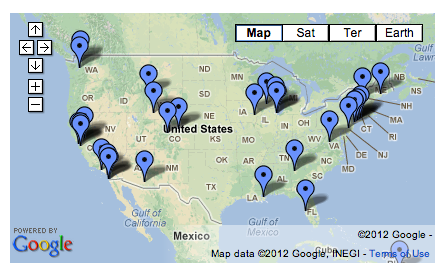 Partners

Community Journalism Executive Training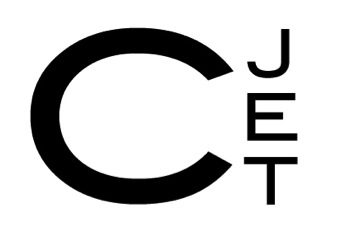 The CJET concept was straightforward from the start. Provide "focused, hands-on business and operational training" for publishers who need it. The CJET group has both diverse needs and deeply similar experiences. For example, learning along the way that "money doesn't automatically flow in."
Business Building Blocks
CJET covered a four-day curriculum in two days. The prep work guided participants to consider their publishing work through the lens of a business decision maker.
These simple questionnaires asked them to draft a basic business plan and inventory their current practices.
Know Your Revenue Mix
Compare your expenses (below) and revenue against aggregate profiles of CJET participants.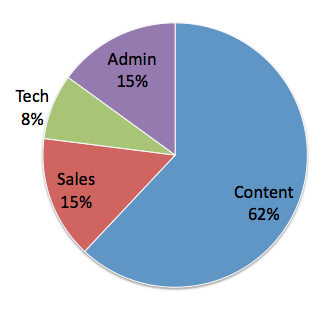 Reflections in Aggregate
JA Business-Building Resources
From the JA collection of more than 300 cross-network resources, selected for their proven or potential value to publishers, curated to showcase their practical use; the JA blog, which highlights innovation, distills ideas and reports learnings; and JA forums, where the community shares insight, examines assumptions and surfaces risks.
JA Resources to Up Social Return
There's a proliferation of information about ways to use social media and measure social impact. These links offer specific potential benefits to people in the business of journalism. Drawing on JA curated resources, reports from our blog, and open community forums, designed to bring peers together to exchange information and discuss crucial questions.
Building Connections
Join in! Lots of options
Facebook:
Twitter:
Hashtag:
---