Projects
Two days. Seven hands-on mentors. Thirty+ community publishers and an executable 100-day plan due before going home. Revenue issues raised at the experimental CJET training are familiar to many of you pushing the edge in the new news ecosystem. Here, find and respond to resources from CJET; deepen community know-how of what works.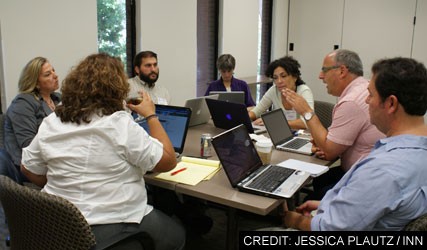 Partners

Project:

Poynter/Kent State: Political Coverage Best Practices Guide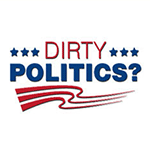 Insults, exaggerations and lies have polluted the 2012 election trail. Participants at the 2012 Poynter Kent State Media Ethics Workshop helped lay the groundwork for a new, crowdsourced ethics guide for political reporting.
In-depth, online, public conversations
hosted by the JA explore key themes of the 2012 experience. From these, a practical guide in 2013. Join in!
(more…)
Project:

Collaboration and Sustainability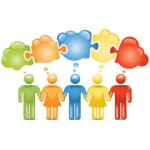 Journalists are increasingly collaborating, with both traditional and new partners. For example: reporters and developers create new tools to collect and distribute information, major news outlets collaborate on big stories to increase impact, independent investigative sites share resources to bring better coverage to communities across the country. Working together wins praise for improving content; how can collaboration increase the revenue news outlets earn?
(more…)
Project:

Election Opportunities
The 2012 elections got underway well before a single vote was cast. For many publishers, elections present an opportunity to cement community ties – to go beyond horserace coverage, to tap into local knowledge and to root out information people are hungry to have before voting. What are publishers trying? How might you continue reader relationships built around political coverage to beyond the election season.
(more…)