Resource:
Responding to the need for local accountability journalism, leaders of investigative startups share insights about reporting, funding and the future. Watch full sessions or review highlights.
The Role of Philanthropy in Local Accountability Journalism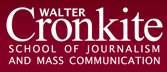 The future of local accountability journalism in communities across the country is at stake in the chaotic digital reconstruction of American journalism. As commercial news media struggle to reinvent themselves and survive, a growing number of emerging nonprofit news organizations are trying to fill gaps left in local accountability reporting….

Leaders of a number of these nonprofits – along with foundations and philanthropists helping to support them – met [in early 2012] at Arizona State University's Walter Cronkite School of Journalism and Mass Communication for a national conference, Exploring the Role of Philanthropy in Local Accountability Journalism, funded by the John S. and James L. Knight Foundation and the Carnegie Corporation.

They discussed how to carry out a key recommendation of the 2011 report of the Federal Communication Commission's Working Group on Information Needs of Communities to make it "easier for non-profit media to develop sustainable models" to fill gaps in local accountability journalism. They focused on the role of philanthropy in helping to develop that sustainability as a continuous public good – in the way philanthropy has traditionally supported local museums, hospitals, the performing arts, schools and other institutions of great value to communities." Source: Conference White Paper
If the for-profit media could no longer produce the kind of serious journalism that raises the level of civic engagement in our communities – a fundamental element of our democracy – then we have to create a new model to do it." Source: Texas Tribune co-founder Evan Smith
The Journalism Accelerator is not responsible for the content we post here, as excerpts from the source, or links on those sites. The JA does not endorse these sites or their products outright but we sure are intrigued with what they're up to.
---