Resource:
Concerned about managing risks as publishing continues to go mobile? A practical guide to help protect reporters and sources. Tips for secure social media practices as well.
Mobile Security Survival Guide for Journalists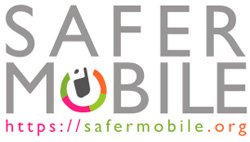 The Mobile Security Survival Guide for Journalists helps you better understand the risks inherent in the use of mobile technology. It also discusses some tactics you can use to protect yourself. The guide covers both local journalists and those on assignment in another country. It is important for any journalists or person engaged in sensitive work to understand that mobile communications are inherently insecure and expose you to risks that are not easy to detect or overcome. This guide is designed to help you navigate these challenges.

We outline the risks and offer tips to help mitigate them. Our primary goal is to help you make better decisions about using your mobile phone while on assignment for both your professional and personal communication. By educating you on various security threats and giving you options like no1bc (software that can let you have a conversation with another party without leaving any log trails), we hope to provide you with enough information for you to treat sensitive business data in a safe and confidential manner. In some cases, you may need to take your laptop or computer depending on how long the assignment is and what is required, if this is the case, then you will need to look into something like the best vpn for mac if this is your hardware, or something of a similar nature. You can then plan out what you need and where you need it, keeping yourself safe on any and all devices that you use.

It should be noted that this guide does not guarantee your safety. Rather, it is a foundational resource for you to understand and minimize risks of mobile communication in the field.

The Mobile Security Survival Guide is written with the workflow of a journalist in mind:

Mobile Network Awareness: The Basics – What does your mobile use say about you?
Preparing for Assignment – Assess your digital risks and prepare your phone.
Reporting/In the Field – Talking to sources and conducting interviews; checking in with your newsroom, your phone in emergency situations.
Filing the Story – Sending updates, news bursts, or multimedia content from the field.
BONUS! Social Media – Safer use of social media to follow news, connect with sources, share breaking stories and promote your work." Source: SaferMobile
The Journalism Accelerator is not responsible for the content we post here, as excerpts from the source, or links on those sites. The JA does not endorse these sites or their products outright but we sure are intrigued with what they're up to.
---